A new opera is set to shine a light on the adult life of Helen Keller, including the accomplishments of her and her teacher, Anne Sullivan, as activists and humanitarians.
Opera Birmingham said the opera "Touch" will pick up where "The Miracle Worker" left off. The 90-minute two-act chamber opera is written and will be performed in English, with the text of the opera projected above the stage and American Sign Language interpretation available.
Carla Lucero and Marianna Mott Newirth were commissioned as composer/librettist and co-librettist, respectively, for the project. In a statement, Opera Birmingham said "Touch" will begin with Keller's admission to Radcliffe College and follow his life as a writer and activist, as well as his relationship with Peter Fagan and his friendship with Sullivan.
"'Touch' tenderly captures the humanity of his life, characteristics often overlooked in such an iconic figure," the statement read. "She was quick-witted and playful, devoted and fiercely loving, and as interested in reading the romantic novels of Jane Austen as in the philosophy of Walt Whitman."
Keith A. Wolfe-Hughes, managing director of Opera Birmingham, said the professional opera company likes to focus on moving love stories from classic operas to stories that speak to modern life, and that's was an opportunity they could not pass up.
"This is a story with deep ties to Alabama, about two remarkable women who have worked tirelessly on so many civil rights issues," said Keith A. Wolfe-Hughes, general manager of Opera Birmingham. . "Also, they had a very complex relationship with each other. All of these elements come together for a very powerful story, perfect for the operatic stage.
He's not the only one wanting the production, either. Governor Kay Ivey shared her response to the announcement in a YouTube video earlier this month.
"I am thrilled to hear that the inspiring story of Helen Keller will be presented in operatic form for the first time here in Alabama," said Ivey. "Thank you, Opera Birmingham and creators Lucero and Newirth, for bringing 'Touch' to Helen Keller's home state."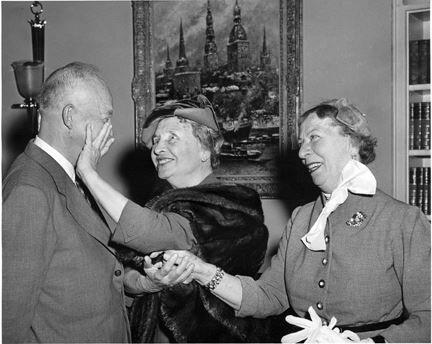 Keller was born in Tuscumbia in June 1880 and lost her sight and hearing to illness when she was very young. She met Sullivan when she was 6, and Sullivan is credited with helping her learn to read, write, and communicate more easily.
Keller continued to travel the world. She is known for her work advocating for disability rights, women's rights, workers' rights and world peace. She wrote several books, articles, essays, and speeches, earning her a place in the inaugural class of the Alabama Writers Hall of Fame.
She was also inducted into the Alabama Women's Hall of Fame and is listed in the Alabama State Ward.
Opera Birmingham plans to include visually and hearing impaired performers in all facets of their production of 'Touch', including ensuring audience members have access to ASL interpreters during performances, Braille program notes, assisted listening devices and audio description services.
There will also be panel discussions, panel discussions and more as part of the premiere, featuring the creators of the opera, guest speakers on Keller's work and life, and representatives from the visually impaired community. and hearing impaired, according to Opera Birmingham.
The premiere is currently scheduled for January 2024 in Birmingham. Before that, a workshop will be organized at the Seagle Festival in New York this summer and another in Birmingham this fall.